Important:
In emergencies you should contact the Police using 999 (or 112-the single European Emergency Number). More Call Out information >>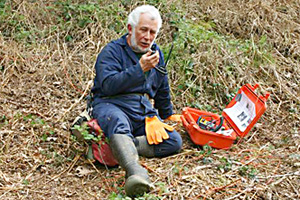 The following people are all Wardens of Midlands Cave Rescue Organisation (MCRO).
It is the Wardens who would be contacted by the police in the event of a rescue.
Should you require any further information about MCRO or feel you would like to support us with a donation, please email the secretary: secretary"at"midlandscaverescue.org.uk (replace the "at" with @) or contact anyone below.
Committee
Mike Clayton (Chairman) chairman"at"midlandscaverescue.org.uk (replace the "at" with @)
Firas Fayad (Secretary) secretary"at"midlandscaverescue.org.uk (replace the "at" with @)
Graham Smith (Treasurer) treasurer"at"midlandscaverescue.org.uk (replace the "at" with @)
Wardens
West Midlands Area
Emma Porter 07985 212037 (m) or 01746 780812 (h)
Graham Smith 07745 715005 (m)
Bartek Biela 07586 373310 (m)
Shropshire
Kelvin Lake 07973 286655 (m)
Ian Cooper 07759 488604 (m)
Neal Rushton 07768 775076 (m)