Stiperstones, 2nd January 2021
A stunning day on the Stiperstones and a surface assist. Four members of MCRO, who were hiking, came across a concerned delivery driver whose van was stuck on a very icy, single track road up a steep hill, and she had taken to delivering parcels by foot, walking miles through the snow. After a few phone calls with one of our wardens, helping the driver manoeuvre her van, a local team member turning out in his 4x4, the team helped the driver get safely on her way.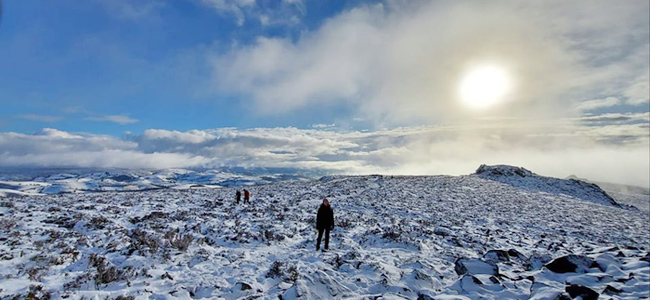 PPE Rescue Practice, 31st October 2020
Halloween is an ideal time for wearing masks, so it was appropriate that we held our PPE Rescue practice at Snailbeach on 31st. October. Read more details >>
Online Training, 11th October 2020
In place of a planned rescue practice an online training session was held on Sunday 11th. There was a good turn-out, sessions on Covid requirements, the BCRC COVID guidelines, SARCALL, and Personal kit inspection were delivered.
Introduction to PPE Rules, 21st August 2020
When Lockdown 1 restrictions were eased towards the end of the summer an evening training session was held at Tweedale Fire Station to introduce team members to the new guidelines issued by BCRC for cave rescue teams and the use of Personal Protective Equipment (PPE). See the training page for more details.
Five-Gas Meter
In May we took delivery of a Gas Alert Micro5 (Five-Gas) meter. It is part of the very generous 2019 donation by Honeywell Analytics of portable gas detectors to all 15 UK Cave/Mine Rescue Teams. We have two sets of the Gas Alert MicroClip X3 (Four-Gas: Methane, Hydrogen Sulphide, Carbon Monoxide, depleted Oxygen) detectors. The five gas meter has been loaned by BCRC to selected teams, where Carbon Dioxide is a recorded hazard in the mines or caves of the area they cover.
The new meter is slightly more complex in operation and Steve Holding has been getting to grips with it while testing the air quality in several Shropshire locations. Steve has been using his findings to contribute towards the BCRC Gas Guidelines written by Brendan Sloan the BCRC Medical Officer.
It is hoped at some point in the future to offer an online training session for team members on how to correctly operate the Gas Alert Micro5.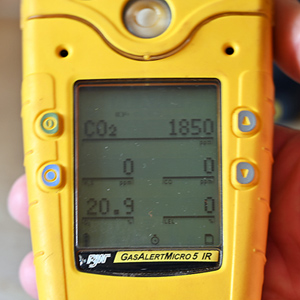 Friday Evening Training Session, 13th March 2020
We had a training evening at our stores testing our use of Sarcall, and refreshing our first aid and casualty care skills. We also had a visit from a new MCRO supporter. This was our last training session before Lockdown 1.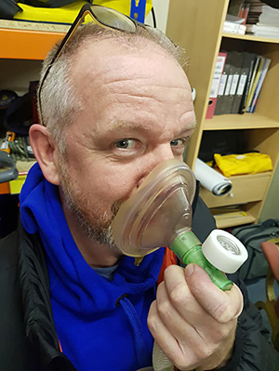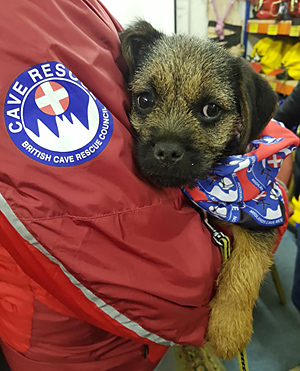 Gloucester Cave Rescue Group - Practice & Training, 8th March 2020
A great day of teamwork in the Forest of Dean, 10 members of MCRO attended GCRG's cave rescue practice. There was lots of stretcher handling, hauling and people called 'Dave'. An equipment inspection training session was also run to refresh GCRG and MCRO team members who's inspection 'tickets' were due to expire. Thank you GCRG for the invite.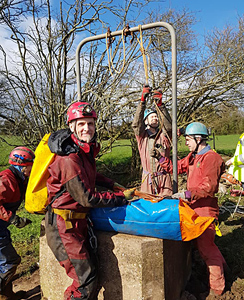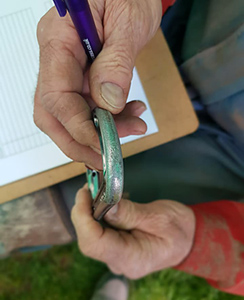 Winter Training Day, 12th January, 2020
We met at Arco Professional Safety Services training centre, Eccleshall (formerly Total Access) for our annual winter training session, making use of their excellent facilities and rope access workshop. See the Training page for a little more detail.