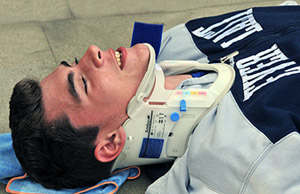 MCRO members train on a regular basis, practicing different aspects of First Aid and Cave Rescue techniques above and below ground.
Practice locations can range from indoor climbing facilities, to "classroom" based theory sessions and full underground practices with members of other organisations.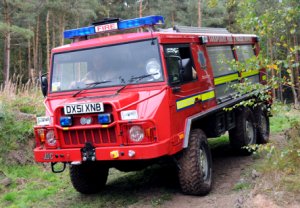 We also hold 'familiarisation' exercises with local Fire & Rescue teams and other emergency services and members attend training session with Gloucestershire Cave Rescue Group, South & Mid-Wales Cave Rescue Team and other CROs.
If you are an experienced caver and would like to join us, please contact one of the Wardens on the 'Contact Us' page.
Recent Training Events
BCRC Rescue Conference, 16th - 18th June 2017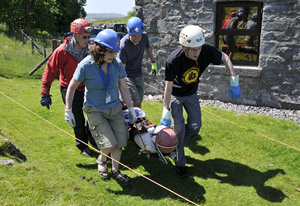 The bi-annual BCRC cave rescue conference, held over the weekend of June 16th to 18th 2017 was blessed not only with an interesting and engaging series of talks workshops, and demonstrations but probably the hottest and sunniest weather encountered in Wales for years – it was a relief for many delegates, after the long climb to OFD Top Entrance to escape underground!
Hosted by South and Mid Wales Cave Rescue Team (SMWCRT) at Penwyllt the event was attended by over 80 cavers from most of the UK cave rescue teams. Read a bit more >>
Land Search training SARA, Tewksebury, 21st May, 2017
We joined SARA Tewkesbury on a nice, but breezy day, for a land search training exercise to refresh our skills.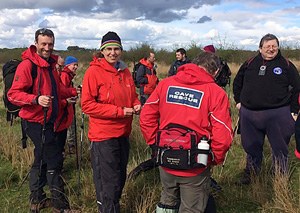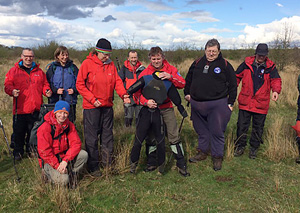 BCRC Training Day & AGM Weekend, Buxton, 8th-9th April 2017
Several team members attended the British Cave Rescue Council pre-AGM Technical day at Buxton Fire Station and the BCRC AGM the following day. Delegates to the Technical day were brought up to speed on developments with the Nicola III radios and new requirements for the Casualty Care qualification.
Team Training Day, 8th January 2017
We shook off the New Year and Christmas endulgences with our annual training day at Total Access (UK) Limited's training centre, Eccleshall. This year a number fo scenarios were set-up in their excellent training area, where we were able to practice rigging a tyrolean traverse, stretcher hauling and recovering a casualty from an artificial cave. See more pictures >>