August 20th
Despite a damp and blustery day visitors to the Telford Fire Station Open Day were treated to a range of fun and informative demonstrations aimed at promoting safety.
We had our display stand there along with the Dudley Caving Club 'Squeeze box' to give people a feel for squeezing through tight spaces.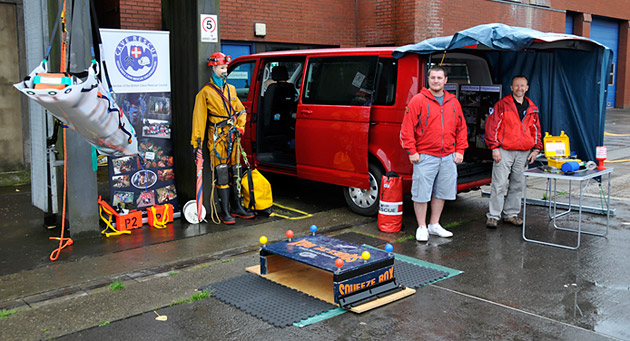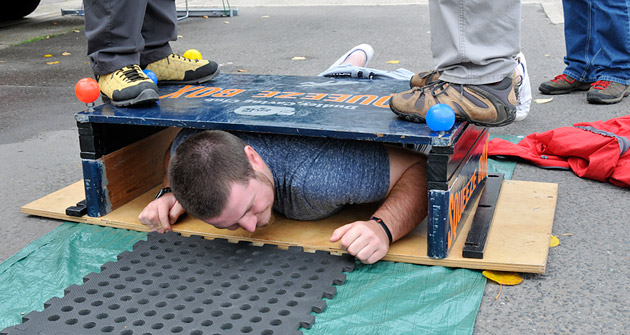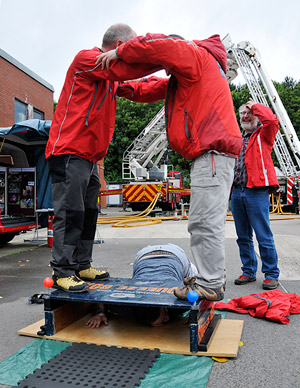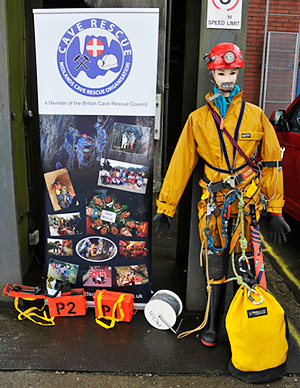 Shropshire Fire Officers gave demonstrations of how to rescue a person trapped in a car following a crash.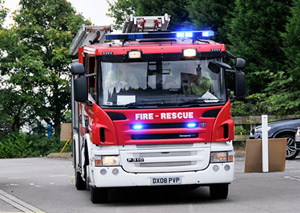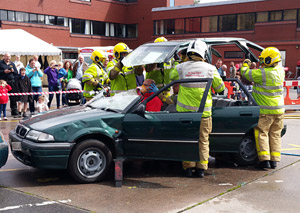 Plus the stunning demonstration of what NOT to do if you have a real chip pan fire!
DO NOT pour water on burning oil - this is what just a little water does: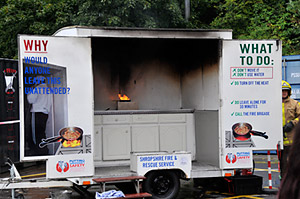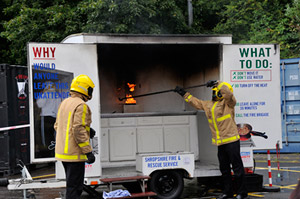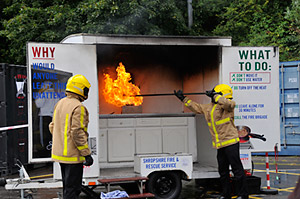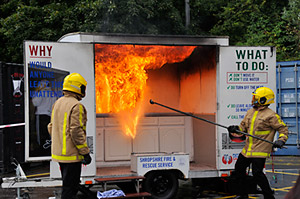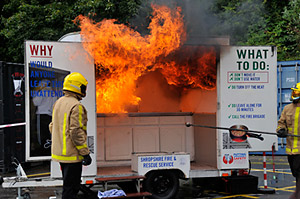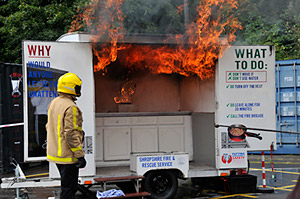 The Fire Service also had some of their specialist appliances on show including; a rescue boat, animal rescue team and rescue tender, and the 6 wheeled all-terrain vehicle from Church Stretton.
There was also a demonstration of fire fighting from the 'Bronto Skylift' Aerial Ladder Platform. Visitors were also able to have a go at using a hose to squirt water at rotating targets - a big hit with the kids!
West Midlands SAR had their boats and 4x4 on display (along with their rope throwing activity) and children were also able to experience the Fire Service interactive smoke tent teaching them how to escape from a smoke filled house.
A fun day, everyone had a good time, and luckily at the end of the day we had all packed up just before the torrential rain came!