Another Rescue Practice wearing PPE
It was great to welcome five of our new team members to a proper underground practice, although we still had to practice using PPE as COVID precautions. Twenty three team members turned up for our first 'live' underground practice in a year and Clive Mine provided two interesting underground scenarios.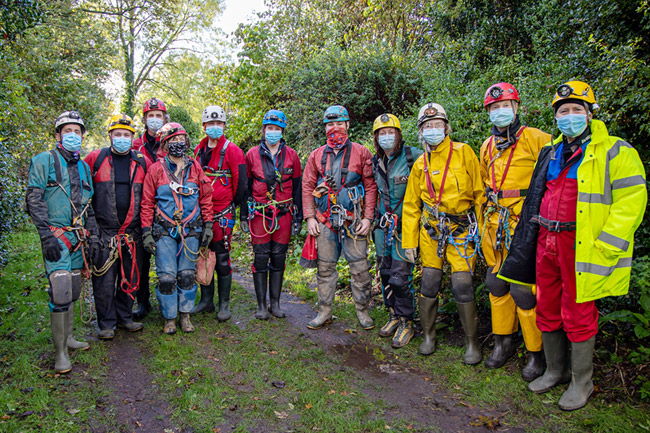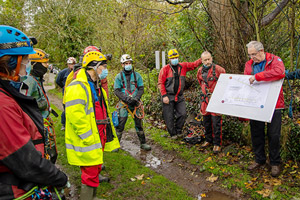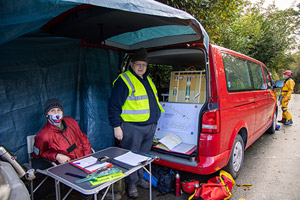 Underground Scenario 1
Reports of a 'fallen' caver at the far end of the mine, revealed a casualty with a lower leg fracture. Once packaged in the stretcher the casualty was carried a considerable distance over uneven terrain to a tight crawl section.
The crawl had a short vertical pitch at one end and a slightly less vetical pitch at the other. However, there was no room to turn the stretcher to ensure the casualty was not taken down the second pitch head first! After managing to manouver the stretcher up into the crawl section it was decided to use a 'human chain' to support the stretcher horizontally down the second pitch. Before a carry to a winze (an underground shaft that doesn't go to surface).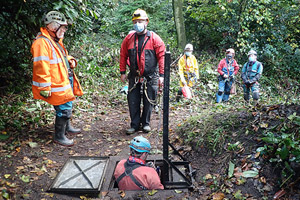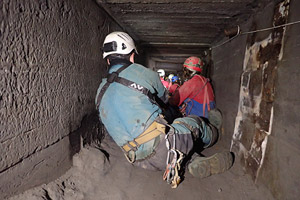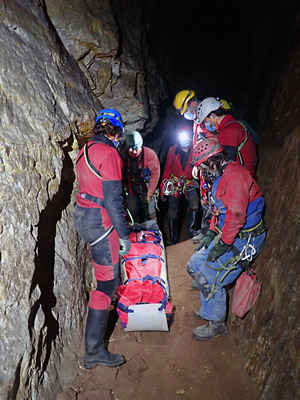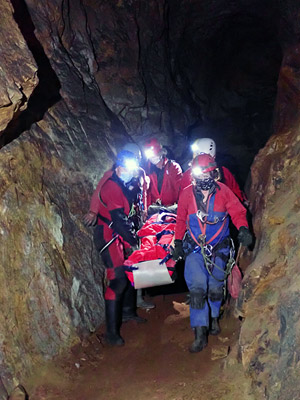 Views of scenario 1. (Pictures: Graham Smith)
Underground Scenario 2
To get the stetcher across the 30m deep winze (see Scenario 1) a team rigged a Tyrolean traverse to allow the stretcher to be hauled horzontally across the void.
For safety reasons the live casualty from Scenario 1 was replaced by a rescue 'dummy' kindly loaned by Shropshire Fire and Rescue. This enabled several 'passes' of the stretcher across the winze, so that various team members could see the rigging and how it operated.
Thanks to all our volunteers for your enthusiasm and support on the day ... and for the keen group who washed the kit afterwards!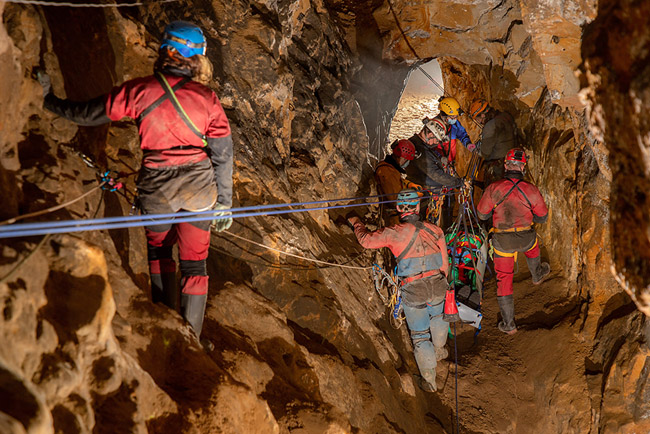 Preparing the Tyrolean traverse. (Picture: Bartek Biela)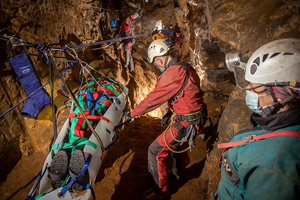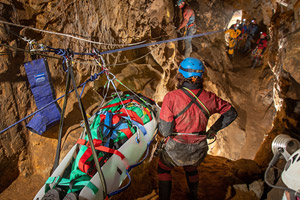 Moving the stretcher on to the traverse. (Pictures: Bartek Biela)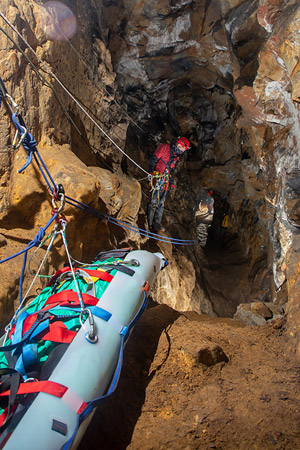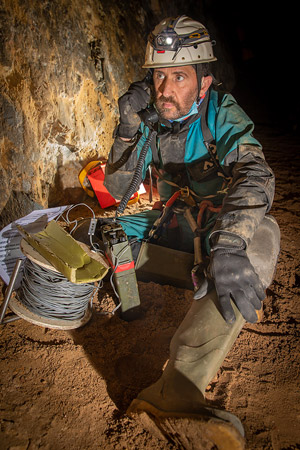 The traverse. Field telephones were used to talk back to control. (Pictures: Bartek Biela)