Wrekin Crag Practice
In October we joined the Shropshire Fire and Rescue Service at Ercall Quarry - at the foot of the Wrekin by the site of the former Forest Glen Tea Rooms for a Crag Rescue exercise.
On the Quarry Face
The first part of the exercise involved MCRO team members and SFRS personnel recovering a 'climber' who had become stuck on the quarry face while free climbing. This location was chosen because people often try climbing the old quarry face, but when part way up discover they can't get down!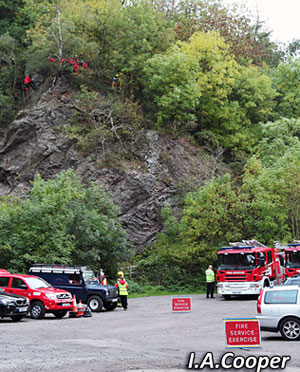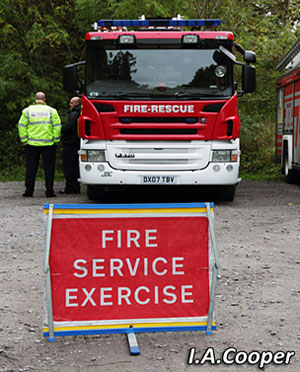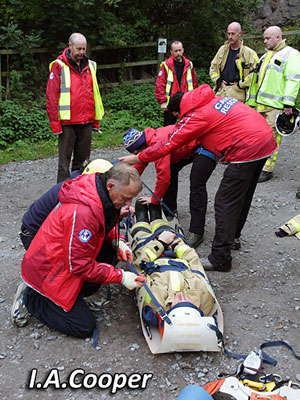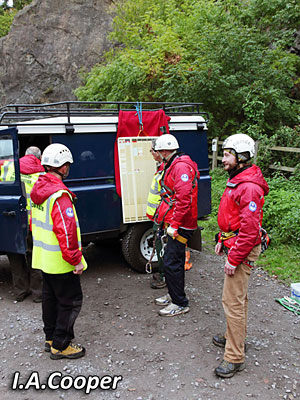 On the ground
Following the successful work on the quarry face, the SFRS team were interested to see how the MCRO stretcher compared with the ones carried on their appliances for recovering casualties from tricky places. They were also interested to see how the Larkin frame was assembled and used.